Hakim Medfai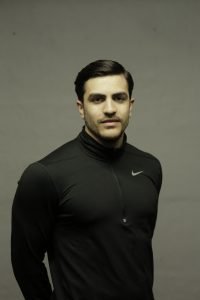 Hakim has 5 years experience in the industry as a trainer but sport has always been a huge part of his life. Hakim's background is in sport, specifically football and athletics. As a lifelong competitive athlete both in team sports and individual pursuits such as the London marathon Hakim knows how to push hard. This background has helped to refine his approach to training with workouts that will improve strength, power, agility and balance whilst achieving the aesthetics that everyone wants.
"I believe everyone is capable with the correct approach and mindset."
Hakim's training philosophy combines various protocols from bodybuilding to athletics making all his sessions challenging, dynamic and fun.
"I'm results driven and in 2015 I joined EOM to help contribute to the continued success of London's best body transformations."