Fitdad Week 4
Ok I'm on this now.  I don't even miss going out.  I feel like a fitness robot as I get home every evening to spend 45mins preparing my food before sitting down at 10pm for an hour before bed.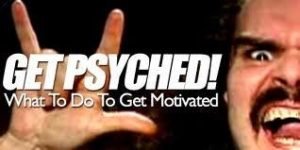 Even writing that down I realise that Lauren is wanting to kill me as I am away from 5am to 10pm every day which immediately puts me in the category of "shit boyfriend" …….erm sorry but it'll be over soon ;-/
Anyway something is happening this week that is just the beginning of me embracing true Essexness…..chest defurring!  In my defence I do have to do this just as I must have a couple of spray tans and apply oil before stepping on stage.  Oh dear God I've become a monster.
In the end I did bottle it and went for the close shave but come week 8 I will have to take the plunge and get the job done properly using wax and lots of pain.  Hopefully I don't cry.
I'm enjoying running with the dogs at the moment and next week I'll have received my new GoPro camera so that I can film these two little tykes running ahead with a bored expression as I stumble along looking at my heart rate monitor.
The only down side is that the diet, although quite calorific at around 2400 calories, is leaving me feeling pretty fuzzy headed at times and my work productivity on the admin side is starting to suffer.  I'm sat here racking my brains for something witty and interesting to say but instead I just feel strangely "disinterested".  An odd choice of words because I enjoy blogging but now I just want to shut the laptop and stare at the wall for a bit…..I am actually going to do it.  Lethargy 1 – blog 0
Me minus chest wig and 2 months to go….